When it finally becomes apparent that your existing home no longer fits the needs of your family, it's time to reach out for professional help. Whether you're looking for a local residential remodeling contractor in Austin, Texas to accomplish a kitchen remodel or a construction professional to complete an entire gutting and remodel of your entire home including a home office transformation, the final accenting finishes most likely will include the use of fine cabinetry. The choice between frameless European and Northern face frame cabinetry styles will highlight practically any design. Choosing the correct wood species can further add to the richness of the job. Then there are those needed additions for a growing or multi-generational families that must blend with your home without being noticed.
To begin with, kitchen upgrades and bathroom remodels return the most money at resale on the initial investment of the remodeling project. National averages show that kitchen remodels recoup around 70% of the costs of the upgrade at the time of resale of the home. However, your kitchen remodeling costs should never exceed 15% of the total value of your home. Here is where you need to get your thinking cap on and plan for an affordable budget that is within your means. Your material choices are very important and if you need to stay mid-level to fit the budget then do so. The labor involved for the project will be around 1.6 times the cost of the materials used. The total budget should allow $100 per square foot for your kitchen upgrade project.
Any kitchen remodel will need to produce a better service or work triangle between the sink, refrigerator, and stove placement. The shorter the sum of the triangle legs the more efficient the layout but islands can also be incorporated into the design to increase the efficiency. The prep sink within the island can become it's own focal point of the work triangle displacing the duties of the main kitchen sink. The orientation of the island toward the work triangle is very important making sure traffic can still flow freely within the designated triangle. Islands can contain all sorts of special storage areas. Mixer lifts, produce storage drawers, wine storage, and dough board pullouts are just a few of the many useful aspects that can be incorporated into the island.
Living with a dysfunctional bathroom layout reduces the total feeling of relaxation your master bath is capable of providing. During those much deserved private moments you long for your bathroom's surroundings to provide both luxury and function. There isn't adequate lighting for the many daily personal duties like applying makeup. There needs to be adequate ventilation so you don't always feel as though you are housed in a "sweat box" while getting dressed. The outdated plate mirror extending from your vanity top's splash upward toward the drywall furrdown above has never been a design you thank the world of. You have
always
disliked that
box
above housing the poorly illuminating fluorescent tube lamps that are concealed by the yellowing plastic diffusing panel. You are sick and tired of the poor storage facilities inherited when you purchased your home. The height of the vanity is out of line according to your needs and it is also inadequate for your storage needs. The existing cabinet layout contains unusable drawers beginning to come off their tracks and the cabinet doors have their own particular issues. Your cabinets are either too deep to access what they contain or their storage capabilities have been limited by their total improper design. What were those guys thinking? What's more the out of fashion ceramic tiles are either partly missing or they are totally the wrong color for the day along with the colors within the rest of the room. Having improperly working plumbing fixtures that are now also antiquated with their own set of problems is yet another quandary within itself. The fixtures themselves can also be finished in a color that is long out of style. So what do you do?
It is well past time to undergo a fine bathroom upgrade and makeover. Bathroom remodeling can either be a pain or a pleasant experience according to the participants involved. Bathroom remodeling in Austin, Texas like most other cities includes many of the same aspects. Be sure to choose a qualified residential construction contractor whose personality and qualifications are agreeable with you personally. You are about to undertake a very important short term relationship in your life with someone you may know by reputation only. The relationship needs to be comfortable and free flowing thus enabling the contractor's creativity level to be at it's highest during your remodeling project. Look at it as a partnership between your needs and the remodeling contractor's abilities. His professional remodeling experience will include his capacity to identify many construction limitations and hazards. These variables underlie the major pitfalls that can be avoided while making a bathroom remodeling design come into reality. His experience can also aid you in accomplishing bathroom upgrades that include disability issues. Accessibility is what the project is about anyway. The job needs to flow between the various trades involved to produce a better final outcome. This too is a reflection on his remodeling experience for which there is no substitute.
Bathroom plumbing fixture choices are numerous to say the least. Select reputable companies offering the best warranties especially when considering finishes used on control valve trims and the fixtures installed in the project. Larger walk in shower designs should have seamless fiberglass liners to avoid leaks if the house ever shifts. Using natural stone or glass tiles while additionally designing in glass blocks will certainly be an upgrade.
Colors for bathrooms today are natural and earthy creating a calming effect. Accents of color reflected from the tiles, paint, fixtures, and woodwork are used to make things a little more interesting compared to the room's overall vanilla tones within your design. Help is just a phone call away but be sure the one who answers has the qualified experience you need for completing your new bathroom transformation.
Home Remodeling In Austin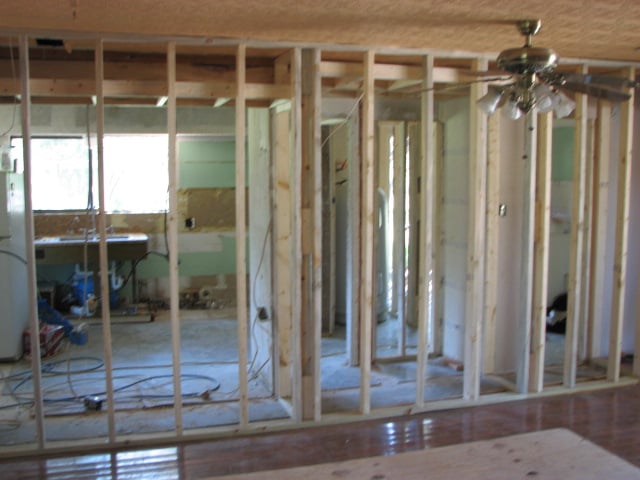 T-Square Company is a local General Contracting firm and builder with over 35 years of experience. Our design/build services can show you how to make your dreams come true in a seamless manner. Call us at 512-444-0097 today to find out how we can make your living environment better for you and your family. We are CAPS certified to help our clients with special needs.