Fine Bathroom Makeovers In Austin
Call 512-444-0097 Today To Get Started!
Bathroom Remodeling Contractor Austin, Texas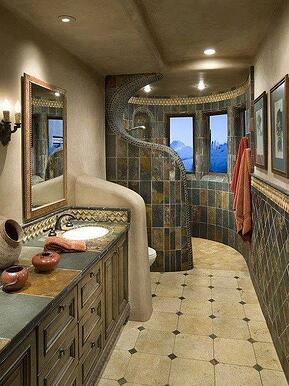 Bathroom Remodeling in Austin, Texas includes:
Design/build custom walk in shower designs or wheelchair accessible roll in showers for aging in place home remodeling!
Let us show you how fine cabinetry like a new custom wooden vanity can provide you with the space you need or the accessibility desired for our physically challenged customers!
See how a therapeutic tub can enhance your lifestyle!
Aging in place home modifications and accessibility issues can be resolved through our nationally registered CAPS certification.
We hold nationally registered CAPS and Universal Design (UD) certificates specializing in accessibility for our aging in place home modification customers
Along with aging in place, universal design is becoming more of a household term when it comes to a bathroom remodel. Essentially, it's about building or modifying places and spaces—both public and private—to accommodate people of all ages and abilities. More than just an architectural concept, universal design is a win-win for sandwich generation boomers caring for aging parents and their children at home, for grandparents raising grandchildren and great-grandchildren, and for all who are facing the challenges of caring for a loved one with Alzheimer's or other chronic diseases.
Whether your family needs the support now or down the road, universal design features are a good long-term investment for the home itself offering accessibility within your home without being obvious.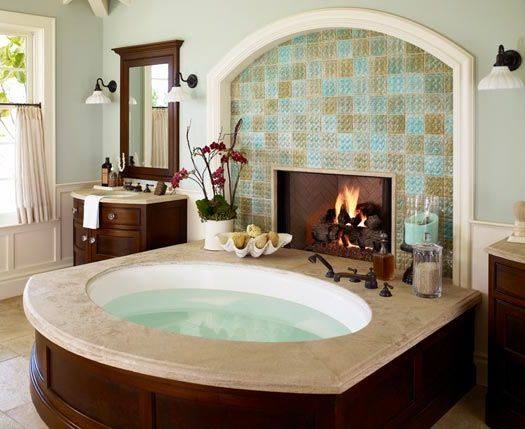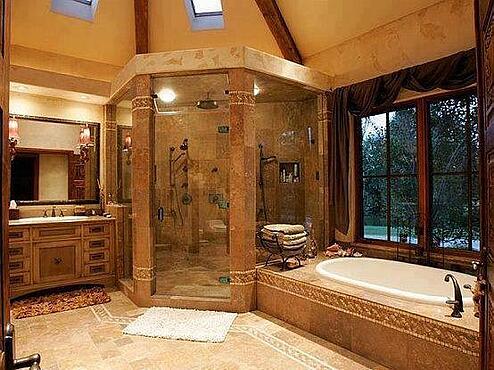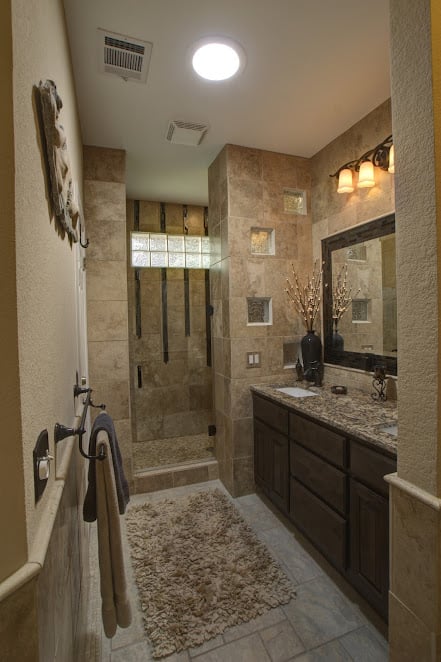 Get the greatest use of your existing bathroom's square footage or add some additional space from an adjacent area.
Considering a new walk in shower design? You can design the space so it doesn't require a door for splash protection or you can take the route of a clean looking frameless glass shower enclosure.
Low profile or curbless shower entries for Universal Design
Multiple shower heads from wands to rain type fixtures
Shampoo niches to eliminate clutter
In shower seating for ease of use
Fine bathroom cabinetry is available in both frameless European or Northern face frame designs. Our customized in house built cabinetry includes vanities, linen storage, makeup and dressing areas, and over the toilet wall cabinetry used in all our bathroom makeovers. Everything we offer is available to solve Accessibility issues.

Vessel sink designs

Complete Tile Work for our Ceramic Tile Walk In Shower Designs
Dry Saunas featuring Finlandia products
View our Video of a Custom Bathroom Remodel with Walk In Shower!

Modern European Bathrooms

Custom Bathroom Upgrade Utilizing Natural Light!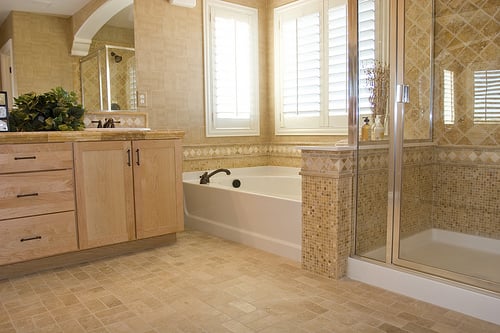 Find Out More About Another Fine bathroom Upgrade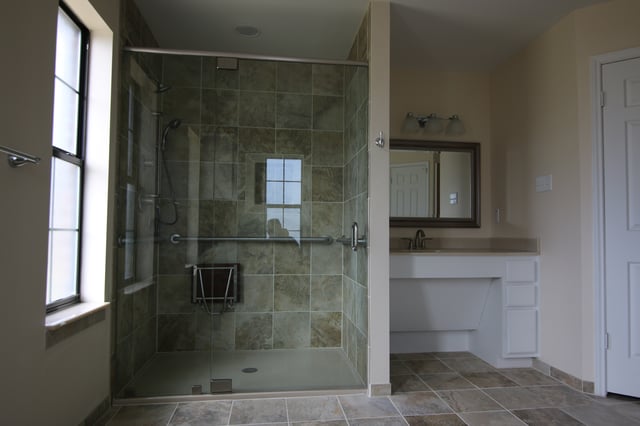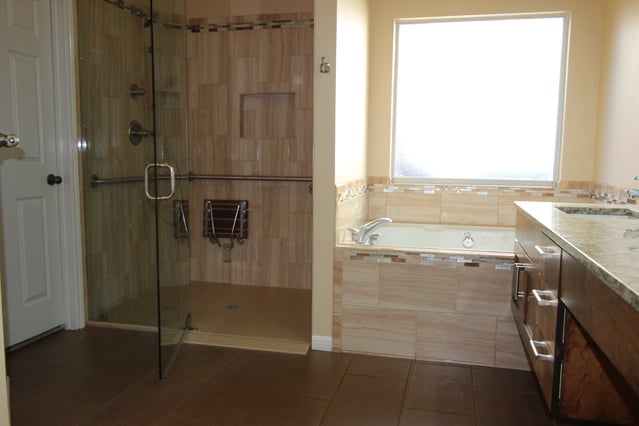 Glass Tile Designs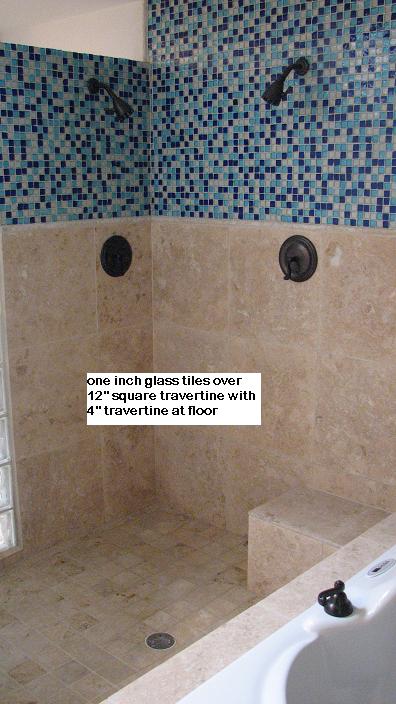 Glass Tile Mirror Surround With Glass Blocks
Modern Frameless European Bathroom Designs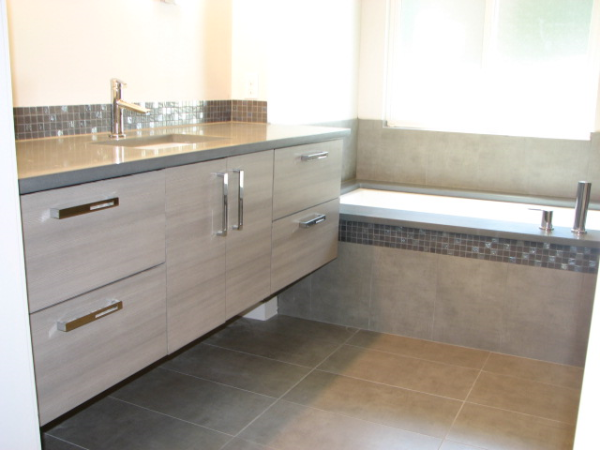 Custom Walk In Showers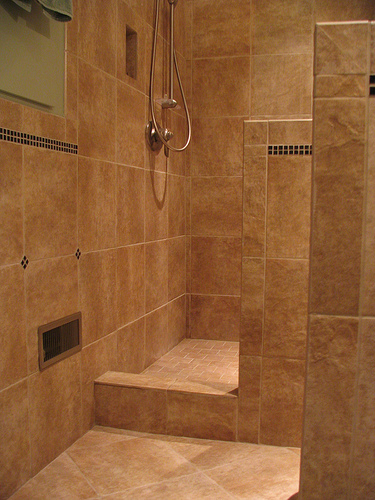 Glass Blocks Used To Enhance A Private Space Above The Granite Tiles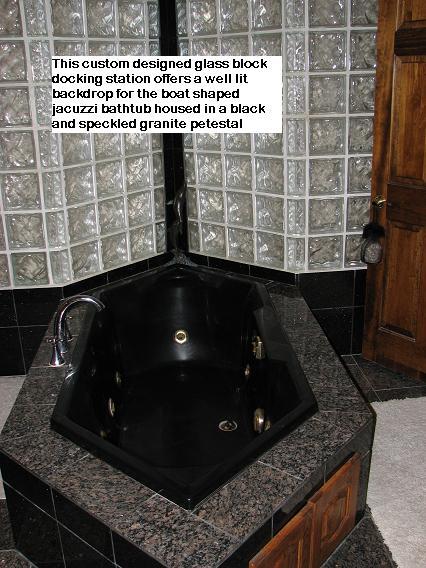 Custom Walk In Shower Using Glass Block Accents With Mixed Granite Tiles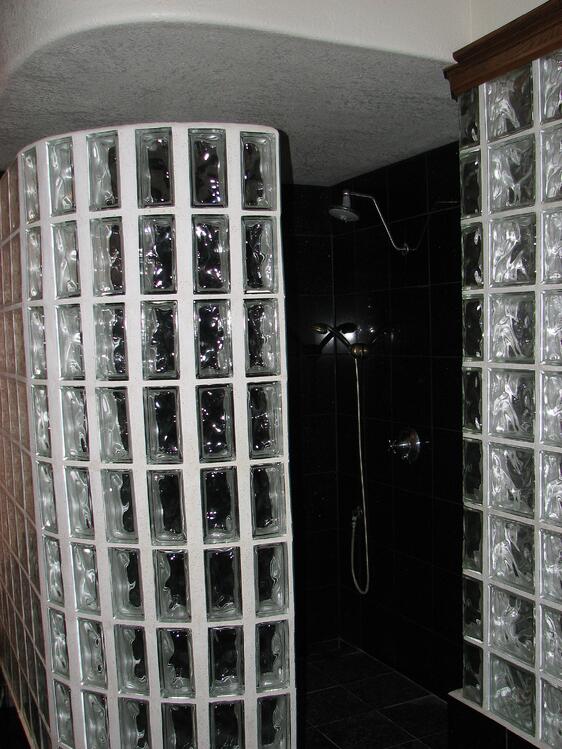 Unique Light Sources For Our Custom Shower Designs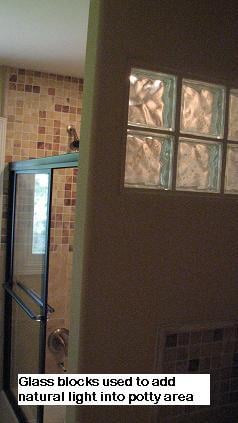 Onyx Vessel Sinks, Onyx Back splash, and Limestone Top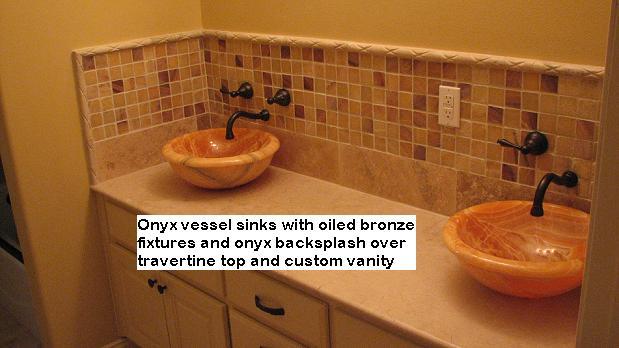 Pebble Accents In A Custom Travertine Shower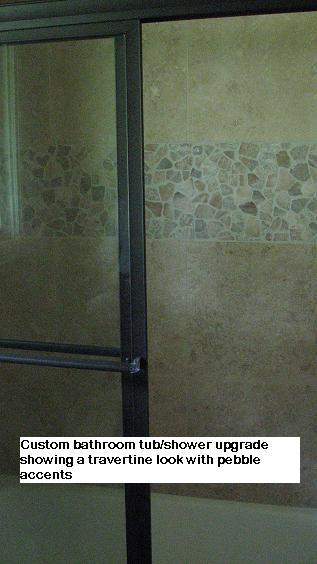 Fine Wooden Bathroom Cabinetry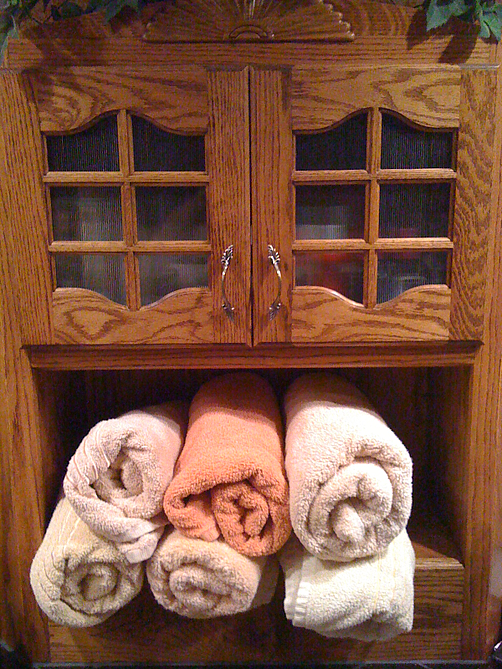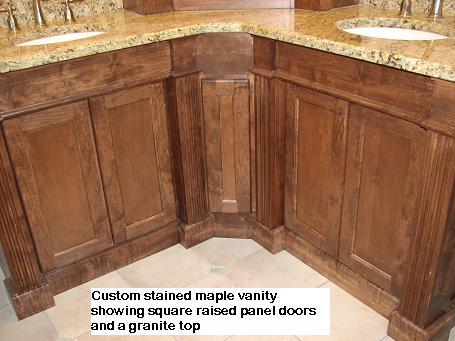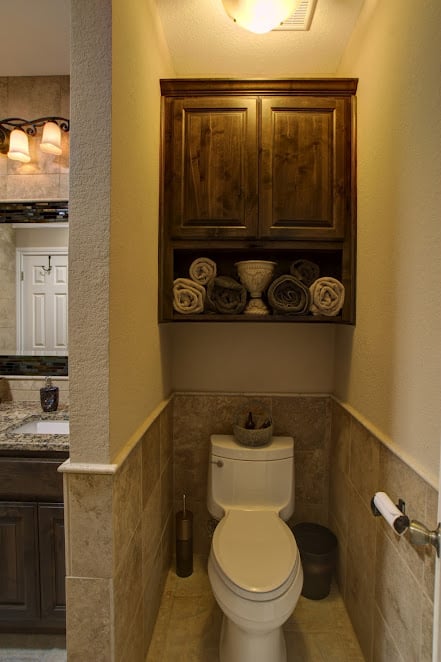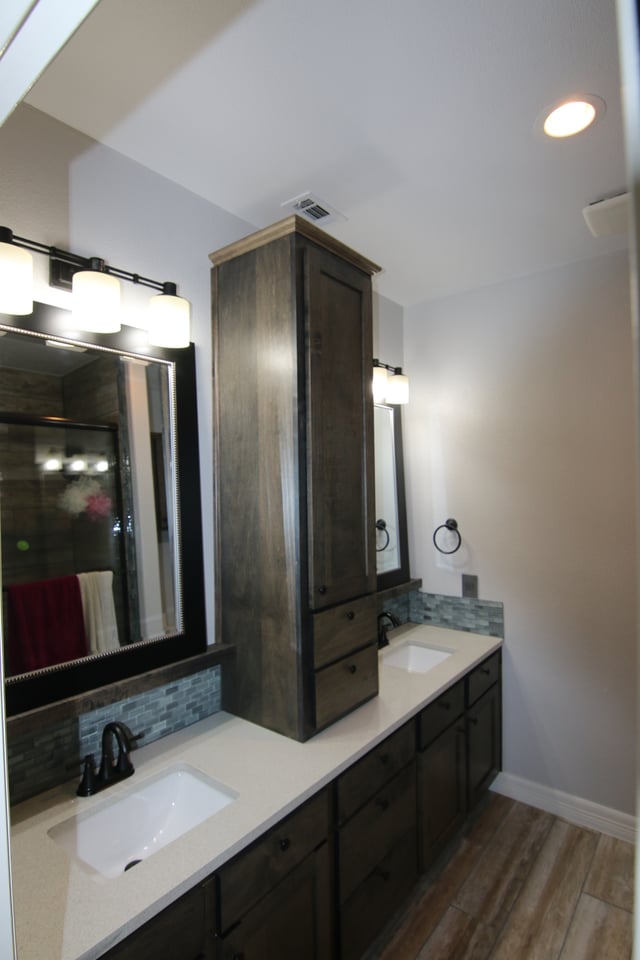 A Natural Maple Face Frame Vanity with Flat Panel Doors, Designer Color Plastic Laminate Top and a Tile Splash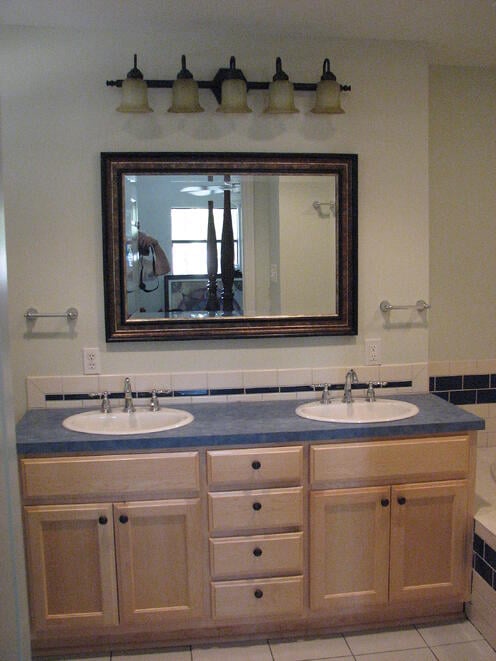 Rustic and Country Tub Pedestals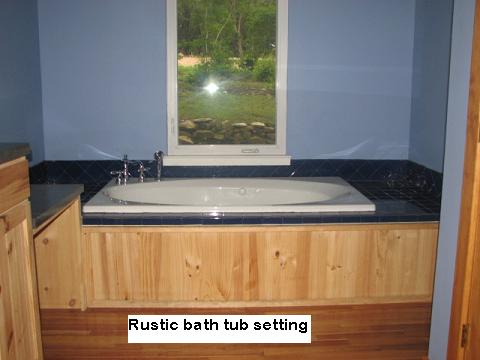 Custom Tub Pedestals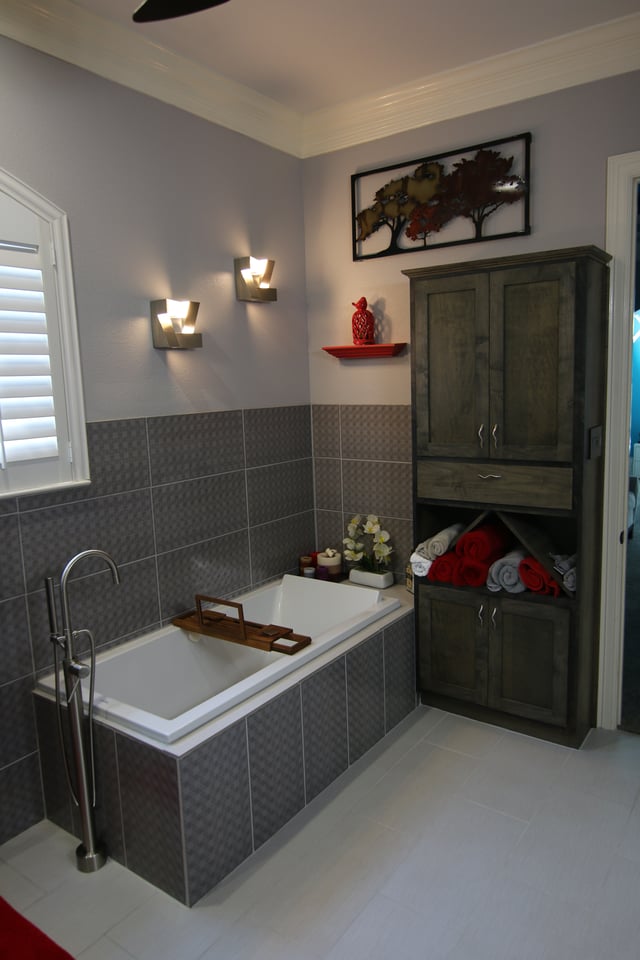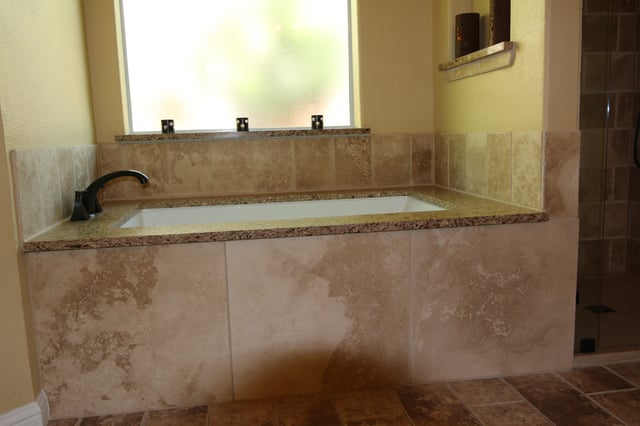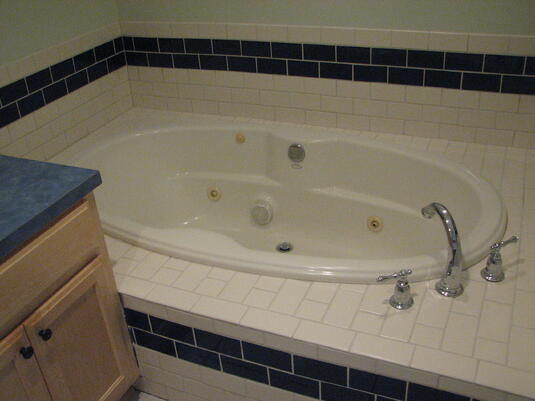 Custom Dry Saunas featuring Finlandia Equipment!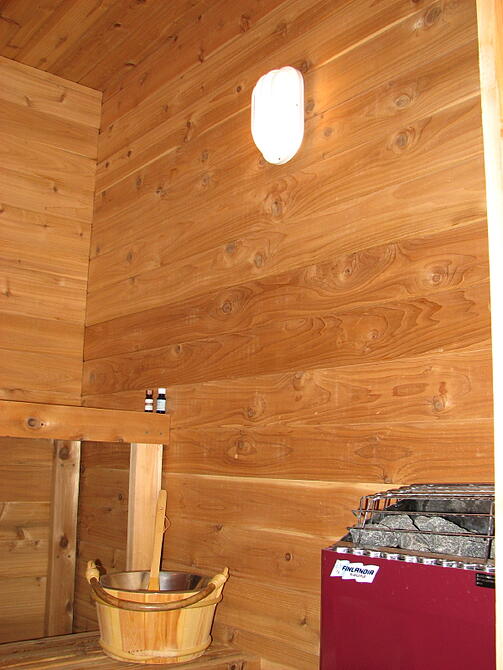 A Custom Dry Sauna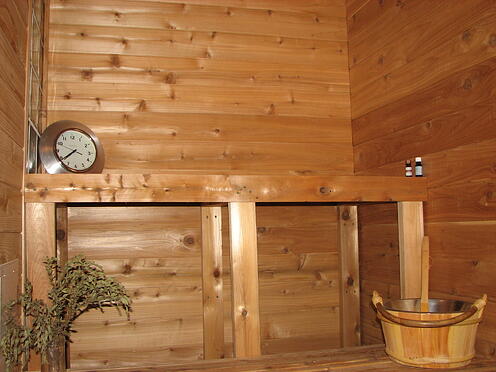 Custom Walk In Shower Designs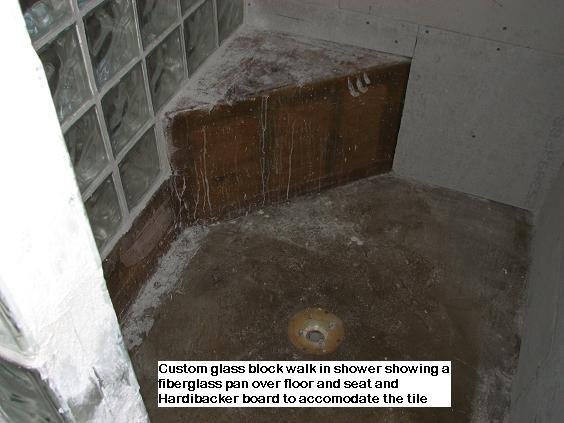 The above picture in a completed state representing our Ceramic Tile Shower Designs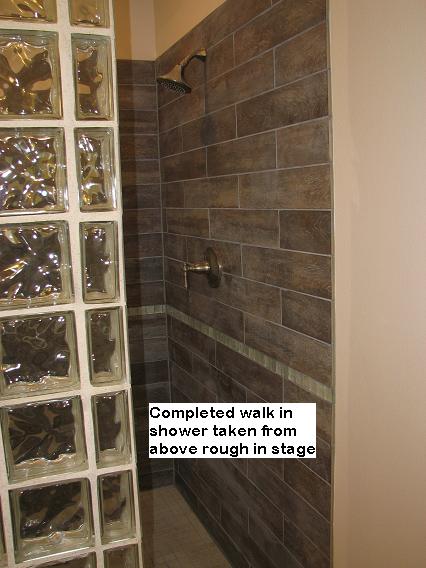 A Safe and Accessible Roll In Shower for Wheelchair Access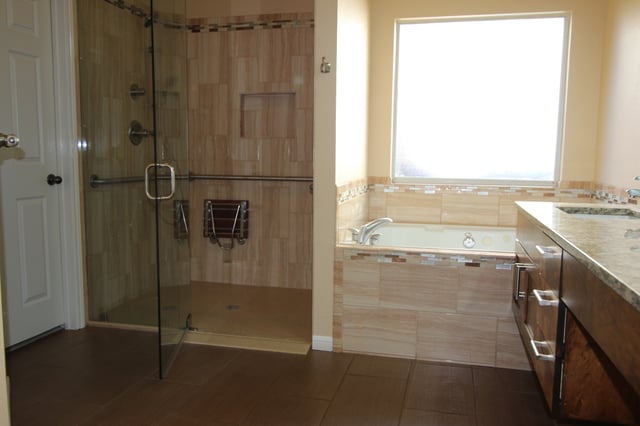 Wheelchair Accessible Roll Under Bathroom Vanities