Kitchen remodeling in Austin, Texas like most other cities include many of the same aspects. So what should you consider? Have you decided you need more room? More storage? Are you looking for a complete kitchen makeover? Will you add on to your home? How will you determine what's needed without some soul searching and research? All are great questions when considering such a costly investment in your home. At least we know that remodeling of both the kitchen and bath reap the most benefits and ROI when it comes time to sell your home. Try and fill in the answers to the questions below for your home using the following steps which will aid you in defining your new kitchen remodel.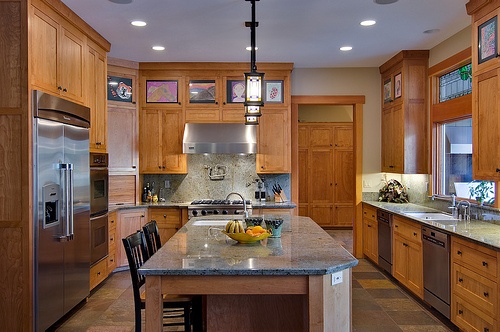 Determine what is needed by first identifying your priorities. Kitchen remodeling ideas are endless. Consider how you use your kitchen as it pertains to your personal family lifestyle. Consult with everyone you know who has endured a kitchen remodel and pick up on the pointers they recognized in hind sight. Collect a series of favorite photographs and ideas from any and all media collections to construct a scrapbook of sorts. Your collection will need to be narrowed in scope to fit your situation before the final design is agreed upon for your Austin kitchen remodel.
Start deciding on your budget and determine what the scope of work will be for your kitchen remodel. These variables can only be solved with accurate planning. It is far easier and least costly to perform this step on paper rather than with change orders issued throughout the construction phase. Determine what you would like to see in your new kitchen but most importantly what you can reasonably afford.
Know that a kitchen remodel is not a DIY situation and that you will need to consult with a residential remodeling professional at some point. Be sure to choose a local qualified kitchen remodeling contractor whose personality and qualifications are agreeable with you personally. Check out the reviews on the company to find out how clients have responded to their experiences. You are about to undertake a very important short term relationship in your life with someone you may know by reputation only. The relationship needs to be comfortable and free flowing thus enabling the contractor's creativity level to be at it's highest during your remodeling project. Look at it as a partnership between your needs and the remodeling contractor's abilities. The use of many finishes must be accommodated for. His professional remodeling experience will include the capacity to identify many construction limitations and hazards. These variables underlie the major pitfalls that can be possibly avoided while enabling a remodeling design to come to reality. Don't forget that you get what you pay for and it certainly isn't about the lowest bid but the remodeling company's integrity and knowledge. Some CAPS certified remodeling companies have the experience and education to assist you in accomplishing remodeling upgrades that include accessibility or disability issues. It is important that the job flows between the various trades involved to produce a better final outcome. This too is a reflection on his remodeling experience for which there is no substitute.
Concentrate on the kitchen's layout and space planning rather than the way everything will look at the end. Use any means you can think of to mimic the new layout on the floor so you can be sure of the new footprint. Decide on which appliances and fixtures you want to use then figure out where they will be installed. Address any special storage needs that are needed. Designers and architects can be very helpful at this phase of the design if you cannot visualize the end result. Working with an experienced contractor might also save you on soft costs for the project and enable you to put your money toward the hard construction costs of the project while relying on his experience.
It's time to determine your finishes and what will stand out most at the end of the project. Make a decision on the type and style of cabinetry you desire and the materials you want for your counter top work surface along with the adjoining back splash material. Settle on a specific sink and fixture that accomplishes your work habits. Don't forget about the island and the function of it's sink. Decide on any specific lighting along with it's location and the appliances you've made a decision on through your research. Pick out your flooring and any special hardware you desire.
Execute the construction documents needed for obtaining a city construction permit. These will include floor plans, engineering drawings if required, any electrical, mechanical, or plumbing changes, and all research concerning your home's listing with the city.
Be on board with your professional remodeling company of choice at this time and determine the costs of any subcontractor aspects to finalize the expenditures for your project. Be sure everything is within or below your budget. Remember that kitchen remodeling in Austin, Texas isn't new construction progressing fairly seamlessly from A to Z and there will more than likely be additional charges you hadn't planned for in the beginning.
Once the construction is ready to begin, finalize all contracts and logistical considerations. If you are going to try and live in the home during construction then you need to plan for everything to be disrupted. Clean out your cabinets and discard the things you haven't used in years. Decide what needs to be put in storage. What is the concern for dust protection or a family member's allergies? Setting up a temporary kitchen somewhere else in the home will help during your usual daily grind and don't forget to relocate the refrigerator and coffee pot. If you are fortunate enough to move out then do so to cause less strain on your family and the workers. If you're moving out is there adequate daily access to your home for the workers? What about security?
As the construction comes to an end begin compiling a punch list for the contractor to address once the project is significantly finished. Things will happen like scratches and scrapes but everything is fixable at the right time. Do not interrupt the daily work schedule for everyone trying to finish your project unless the matter is critical to the project. Weekly meetings with your residential remodeling contractor should avoid any such problems keeping you up to speed with your project. Everyone involved in your project is a professional working for the remodeling company you chose and can very well take care of any minor touch ups after the main scope of work is complete.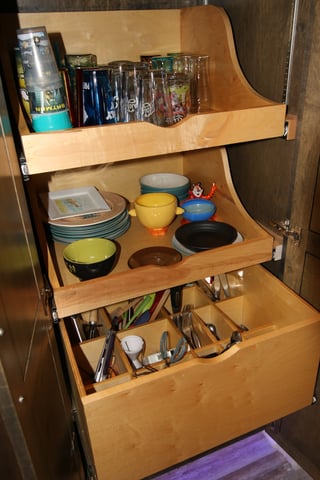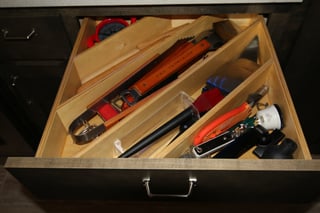 Whatever your situation please rely on the experiences of a local building professional. Check out their credentials and references over merely price checks against other bidders. Don't make the mistake of letting a cabinet making subcontractor play the part of a general contractor because his knowledge will be limited to that of the cabinets and not much else. You get what you pay for with proper planning. Call T-Square Company today at 512-444-0097 today for a complete design/build experience for the new kitchen you've longed for.