Residential Remodeling Professional In Austin, Texas
Energy Efficient Construction is Available In Austin, Texas!
T-Square Company is a local design/build General Contracting firm registered with the City of Austin, Texas. We have a competent team of in house craftsmen for your structural job aspects. They are complemented by a force of long time affiliated subcontractors holding a masters license with the State of Texas. This adds to the effort to accomplish our turn key new and remodel residential and commercial projects in the areas of plumbing, electrical, HVAC, fire sprinklers, and yard irrigation. Since working together for over ten years we are able to work through problems that arise on every job and provide our clients with a more cost effective outcome.
What separates us from our competition is we offer in house services for our general home remodeling projects and addition projects including both wood and metal framing techniques, design/build accessibility designs, custom drywall finishes, custom carpentry, fine wooden cabinetry, ceramic tile designs for Our fine bathroom upgrades , custom and faux painting, structural concrete, commercial grid ceilings, window walls, solariums and office cabinets. Complete turn key commercial tenant finishes and office transformations are accomplished professionally and on time. Home remodeling projects are accomplished more efficiently and with less confusion. Fine Bathroom makeovers in Austin and Fine kitchen upgrades are a specialty complimented by our in house choices of fine cabinetry in Austin. Our energy minded construction techniques formulate making a difference by saving a little. Aging in place remodeling in Austin,Texas requires training and special knowledge. We hold a nationally listed CAPS certificate #1636580. We offer tasteful planning through our design/build capabilities to enhance every structure.

In this deadline based industry there are still building professionals who have always used energy minded construction techniques for their projects. This technique must be practices throughout the project. One thing is for sure, the cost of energy will keep rising as time marches on and there's no better way to fight it than by building energy efficient buildings that use less energy. Let T-Square Company show you how to save money in the future by utilizing today's technologies.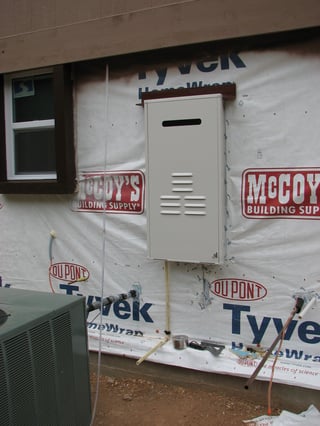 For instance:
How you orient your building to prevent solar heat gain!
How to beat air infiltration that rules your thermostat!
How applying superinsulation will save you money tomorrow!
How daily appliances fit into our total energy usage!
The differences in using tank and tankless water heaters!
T-Square Company is a residential remodeling company in Austin, Texas and has been involved in energy saving construction for over 30 years. Fill out the form and let us show you how spending some money up front will give you a greater return later!