When a family's living situation suddenly changes, it may be necessary to make various home modifications to accommodate the new circumstances. This process will in turn create multigenerational homes. The specific modifications required can vary widely based on the nature of the change, but here are some common considerations:
Additional Bedrooms: If the family is growing or if someone new is moving in, you may need to create additional bedrooms or sleeping areas. This might involve converting a home office, den, or other space.
Bathroom Accessibility: If there are elderly or disabled family members moving in, you may need to modify bathrooms to make them more accessible. This could include installing grab bars, a walk-in shower, or a wheelchair-accessible sink and toilet.
Kitchen Modifications: A larger family might require changes in the kitchen to accommodate more people. This could involve adding extra seating, variable-height working surfaces, roll-under ability at the sink or stovetop, increasing storage space, or even expanding the kitchen.
Safety Features: Depending on the situation, you may need to add safety features like childproofing, adult proofing, slip-proof flooring, or installing security systems.
Storage: If you have more people living in the home, you might need additional storage space for their belongings. This could mean adding closets, shelves, or cabinets.
Accessibility Ramps: For individuals with mobility issues, installing ramps at entrances can be essential.
Separate Living Spaces: If you're accommodating multiple generations under one roof, consider creating separate living spaces with their own entrance, kitchenette, and bathroom to provide privacy and independence.
Heating/Cooling: Ensure your HVAC system can handle the increased load if you are adding square footage to your home.
The design will involve the practice of Aging in Place which has little to do with age and much to do with usability for everyone on a universal basis. Once you have decided to Age in Place in your existing home with an expanding family, the first thing you can do to make your home more age-friendly and adaptable is to do a self-assessment. Go through your house, identifying known problem areas like potential tripping or slipping hazards and areas that are hard to access and maintain. Who would be better at pointing out problem areas than the person needing the home modifications according to their physical wellbeing? To help with this, several organizations have Aging in Place checklists pointing out potential problems in some regions of the home and suggesting modifications and solutions. Once you have completed your initial Aging in Place checklist, it is time to seek the advice of trained Aging in Place specialist.
Next, contact a builder or remodeler listed as a Certified Aging in Place Specialist (CAPS). CAPS are home remodelers and design-build professionals certified and knowledgeable about Aging in Place home modifications. The CAPS professional can suggest ways to modify or remodel your home to fit your needs and budget. CAPS professionals are generally paid by the hour or receive a flat fee per visit or project.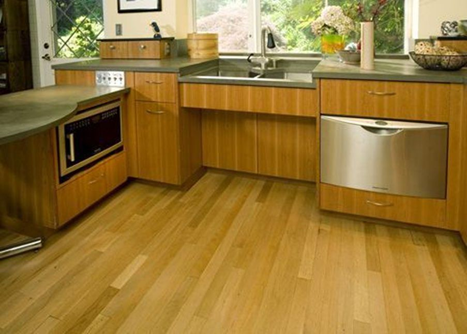 There are three categories of Aging in Place customers. Those who are simply and wisely planning for their futures to remain in their present homes. The second category concerns those who know they have a chronic medical disorder and need to prepare for accessibility issues resulting from their disease. People with diseases constantly causing increased physical or mental changes to their being are a good representative of this second group. The third group involves those who either have had a chronic problem that has progressed severely altering their mobility or those who have sustained a life-altering tragedy such as being involved in an accident. All of these groups will drive the future metamorphosis of existing inaccessible dwellings.
During a professional home assessment for increasing accessibility, the structural needs of the clients will be noted and documented through sketches, photos, and conversation by a registered CAPS professional. All the surroundings will be considered, from the flooring to the layout of a specific room or location as it pertains to each inhabitant's size or ease of usability. The physical and emotional needs of the occupants will also come into play because of mobility, sensory, or cognitive concerns. Each individual with similar impairments describes his or her limitations differently when undergoing elder construction. The blind don't experience their world the same as a person with deafness. The ultimate goal is to modify the home in a custom manner to provide for the occupant's maximum health, independence, and safety. Often the input from any caretakers, like a physical or occupational therapist, during the assessment phase can prove invaluable. The three main rooms involved in aging in place home modifications are the bathrooms, the kitchen, and the family room. These areas make up the most occupied spaces of any home and will be connected by a designated accessible route. The basic needs involve access through wider doorways, nonslip floor surfaces, and adequate cabinet and plumbing fixture accessibility. More importantly, we must observe safety for everyone as the baby boomers choose to age in place within their homes. For more information about T-Square Company or Aging in Place services, visit www.tsquareco.com or call 512-444-0097. We are a certified Aging in Place contractor (#1636580).
Knowledgeable construction and design professionals are utilizing their CAPS training across the nation. CAPS stands for Certified Aging In Place Specialist. This designation is taught through the National Association of Home Builders in collaboration with AARP. CAPS connects responsible professionals with homeowners who need these services ever-increasingly. The CAPS designation program is a nationwide initiative, and all active CAPS members can be found at nahb.org/CAPSdirectory.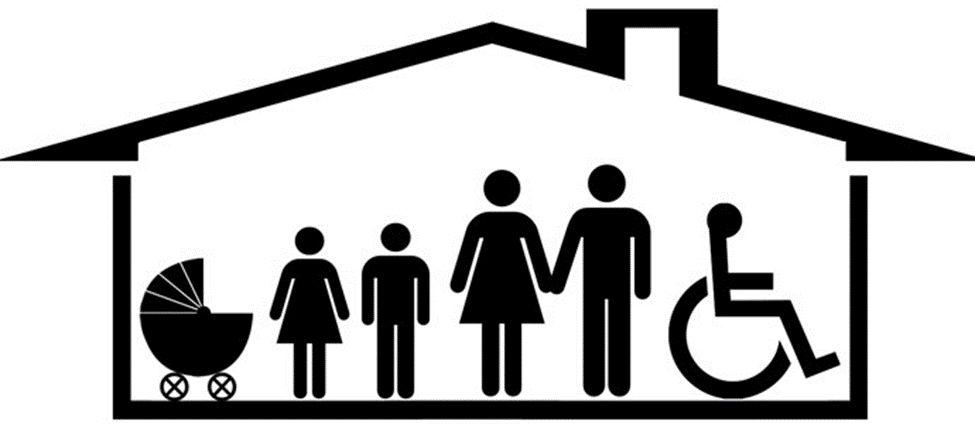 If children are moving into your home, their size and ability are major considerations for the Universal Design. In designing for specific physical conditions for an adult moving into your home, we realize that aging doesn't always bring on disease while the body declines to make certain physical limitations inevitable. Arthritis is the most common chronic condition as it restricts ordinary daily activities. The lack of hand strength and stiff knees are indicative of this illness. This most reported arthritic condition affecting people over 65 is followed by heart disease and vision loss in that order. Innovative aging design and concepts can compensate for frailty, lack of mobility, and blindness in Aging in Place extended families. We are constantly coming up with new methods for home modifications and household products to increase the comfort of our residential environments.
David L. Traut, CAPS, the owner of T-Square Company in Austin, Texas, is one of the select group of professionals nationwide to earn the Certified Aging-In-Place Specialist (CAPS) designation, identifying him as a home remodeler and builder with the skills and knowledge necessary to remodel or modify a home to meet the unique needs of the older population, disabled owners, or their visitors. We offer a complete line of aging in place services using our design/build techniques and the principles of Universal Design. Everything we do is done on a customized turnkey basis.
After over a year of writing to fulfill my customers' requests, my new book, "Age in Place At Home," is finally available for purchase from Amazon. Go to the link below to order my paperback book, which was released in late November, 2022. It provides a great guideline for using the principles of Universal Design in new home construction and/or remodeling for every room in your home. Get your copy today.
https://www.amazon.com/gp/r.html?C=2Z24ENUUAEWUK&K=13Y7YU7PKKYAC&M=urn:rtn:msg:20221010201802eb9acb7b24004a4785cd2ec1d4f0p0na&R=3R6MK9WDXJPH7&T=C&U=http%3A%2F%2Fwww.amazon.com%2Fdp%2FB0BHTV28RV%3Fref_%3Dpe_3052080_276849420&H=7FWEPMGCH0TT8LN6SKPMUOCVJNYA&ref_=pe_3052080_276849420
A home's adaptability is one of the most desired qualities within a person's home during some point in their life as their or their family's personal needs change. Specific needs to enhance a home's accessibility can be short term while recovering from an accident or illness at any age, or these home alterations may become permanent. The special needs may concern an adult or a child. Universal design principles don't discriminate between any family members regardless of age, size, or ability. Every family member is included. Learn how to adapt your home environment to satisfy your family's needs in David Traut's new book, "Age in Place at Home".