The biggest and most important challenge for any homeowner wanting to increase home accessibility using Universal Design to Age in Place is qualifying a chosen builder or remodeler. Consumers must verify the tradesman or professional has both the experience and knowledge for understanding any requirements used to increase the client's safety and accessibility within the home. This is the only variable a homeowner controls in the building process. You are about to give a complete stranger your trust in a very serious matter of which you most likely know little about beyond articles read on the internet or hearsay. All professionals selected must be knowledgeable and experienced concerning Universal Design projects. The relevant personnel having job input concerning the client consist of architects, designers, builders, remodelers, and any therapists or extended healthcare workers who are involved with any household occupant requiring home modifications. I have witnessed clients who are completely overwhelmed and frustrated when interviewing several groups of building professionals including subcontractors with overlapping scopes of work. They become confused by the large amount of information gathered. Be advised that too many cooks in the kitchen can spoil a successful job outcome. CAPS certified accessibility specialists are trained to be better capable of helping with both the design and construction phases of the project. Most CAPS members have had coursework in Universal Design. However, you would not choose a recent law graduate over an experienced defense attorney to represent you in a serious matter. Even though both people have law degrees, there is only one path to choose. The remodeling business is no exception. All CAPS certified professionals are not equal. Some come from different professional backgrounds other than construction while others have not used their acquired knowledge long enough to make a difference. Ask about their experience and how long they have practiced Aging in Place remodeling. A well-seasoned contractor has seen what issues frequently come up in making improvements for Aging in Place and knows which methods he or she has used to overcome certain problematic areas of the home.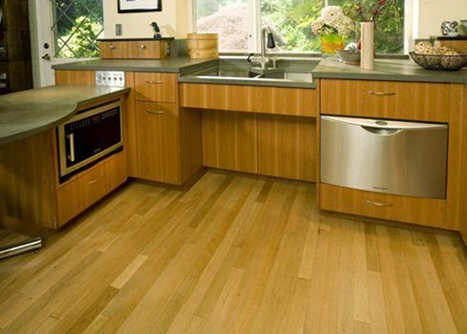 The aging societal changes and inventory of inaccessible existing houses created the need for a CAPS certification program. This designation program, offered through the National Association of Home Builders, NAHB, in collaboration with The American Association of Retired Persons or AARP, incorporates components of assessment, technical knowledge and management skills related to home modifications used to help people stay at home safely and independently for a longer period of time. The program was developed in 2001. The CAPS program connects responsible professionals with home owners needing specialized accessibility services on an ever increasing basis. Ordinary homeowners with extraordinary challenges partner up with experienced CAPS professionals and their own families. Working as a team, the trained CAPS specialist along with any family caretakers or therapists is able to identify the day to day problems weighing on those with health limitations. Aging in Place services provided by a specialized remodeling contractor ensures all accessibility issues of the home are accomplished correctly. The CAPS credential is a nationwide initiative and many construction and design professionals are taking advantage of the helpful training across the nation. Always check his or her credentials to verify the remodeler holds an active CAPS certification and is familiar with Universal Design. All registered CAPS program graduates and remodeling companies are listed in a national registry in Washington DC. The information is found by calling 1-800-368-5242 or by simply visiting their website at: http:www.nahb.org/en/learn/designations/certified-aging-in-place-specialist.aspx.
Experienced CAPS certified remodelers have the knowledge, expertise and sensitivity to provide modifications for making a home safer, more accessible, and better suited to the client's required needs. A professional CAPS certified builder or remodeler is able to correctly assess the costs associated with an accessible design and lead the homeowner in the right direction adhering to the available budget costs to accomplish the modifications needed. Home modifications, accessibility products, and barrier free design greatly promote the independence and functional ability of physically challenged and aging individuals. Designing around specific physical conditions for accessibility lessens the impact of arthritis, restricted mobility, or loss of vision by using combinations of products, concepts, and techniques available today. Keep in mind when hiring a Certified Aging in Place Specialist they offer a service rather than a product. Each CAPS member draws from a different knowledge base, and approaches each project in a distinct way.
T-Square Company in Austin, Texas, has been producing successful Aging in Place projects for over a decade. They are a CAPS certified remodeler and offering design/build Aging in Place projects using Universal Design features. Call 512-444-0097 to discuss your project today and learn how you can achieve better accessibility within your existing home.
Incidentally, David L. Traut, the President/owner of T-Square Company has recently published a book entitled "Age in Place at Home: Adapting the Home Environment for All Generations". It is available on Amazon and stands as a reference book for increasing home accessibility incorporating essential Universal Design features.