It's not for everyone, but as more and more older Americans choose to age in place and remain in their homes, issues related to maintaining mobility, promoting home safety and creating an environment to meet care needs are becoming increasingly important to both caregivers and care recipients. According to the AARP nearly 90% of older adults want to age in place and maintain independence however 85% have done nothing about it. Many retirees want to stay living in their own house for as long as possible. But being able to do so will depend on how easy it is to maneuver your home as you get older. Research by the Centers for Disease Control and Prevention show that aging in place home modifications may prevent up to 50% of home accidents among seniors in older homes including falls.
When families are suddenly thrust into the responsibility of caring for an ill or injured family member, knowing how to make their homes accessible, barrier free and safe can be challenging. Even families that are savvy and experienced may have trouble figuring out whom to call for a roll-in-shower or door widening.
The National Association of Home Builders, in partnership with the AARP and Home Innovation Research Labs, created the CAPS program, which includes training and education on the technical, business management and customer service skills essential to compete in the fastest growing segment of the residential remodeling industry--home modifications for aging in place. David L. Traut, CAPS owner of T-Square Company in Austin, Texas as a handicap remodeling contractor is one of the select group of professionals nationwide to earn the Certified Aging-In-Place Specialist (CAPS) designation, identifying him as a home remodeler and builder with the skills, training, and knowledge necessary to design and remodel or modify a home to meet the unique needs of the older population, disabled owners, or their visitors.

ADA Compliant Kitchens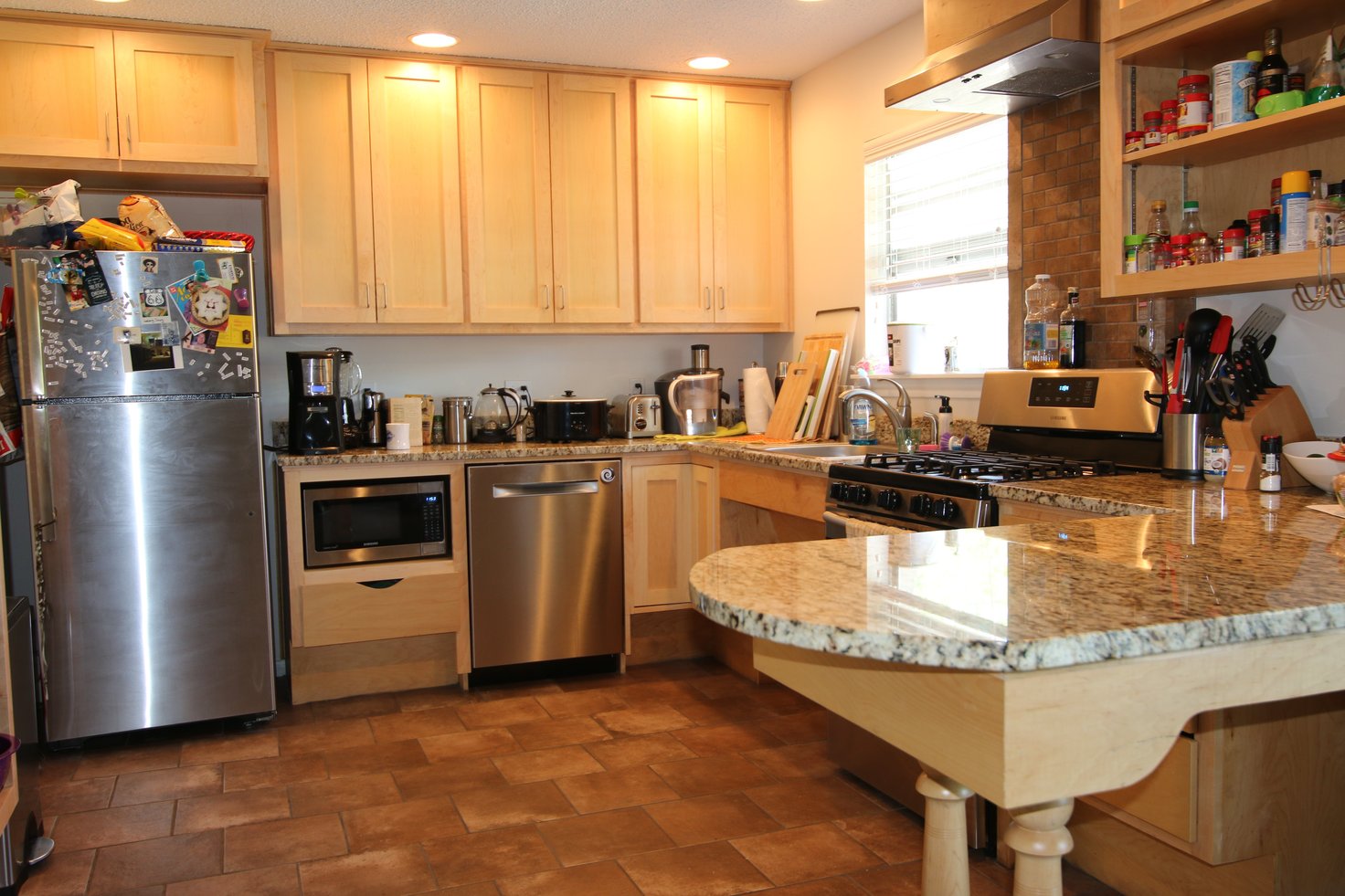 Home modifications for aging in place should include adding non-slip flooring, widening hallways or installing stair lifts, and widening doors. You might also consider lowering light switches and thermostats and installing easier to use door knobs. Many considerations for an aging in place design should be taken into account to provide safety and independence. You should try to provide a clear barrier free path or accessible route to the most visited areas of your home as recommended by the ADA. The three areas needing improvement for a person wanting to age in place include the bathroom, the kitchen, and the family area in order of importance.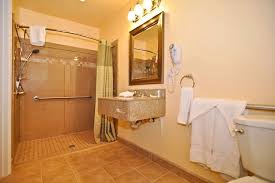 People who are interested in aging in place services and aging in place home improvements are now looking for a level entry into their home along with the maneuverability that a more open floor plan having greater clear unobstructed floor space presents. They desire flat floors without transitions requiring steps or stairs to move around. Ramps having a correct 1:12 slope can be used to get them up to the level floor space at the exterior entries or the garage access. ADA compliant kitchen cabinets and ADA bathroom cabinets will more than likely come into play to complete any accessible home remodeling project.


Let's compare the alternative costs associated with aging in place verses when you already own your home. The more institutional alternative of assisted living accompanied by more medical expertise and staff training plus the access to emergency medical facilities is available as opposed to renting an apartment. These are two of the main alternative choices for seniors who decide not to remain in their own homes. According to a national study done in 2014, the average cost for assisted living ranged from $3,000 to $3,500 per month. However, if you decide to age in place in a high quality one bedroom apartment, the rent will run around $1,300 per month. Living in your own home or with loved ones represents a preference by most seniors and property taxes must be taken in account.
An average Aging in Place master bathroom home modification providing total accessibility given there is a large enough space to remodel at onset will come in around $30,000. This can vary in many aspects if there is not enough room to change the existing floor plan. Smaller bathrooms can cost $15-20,000 but will not have the barrier free accessibility as the larger modified bathroom. Fully accessible kitchens will run on the average of $50,000 depending on the size of the existing kitchen. These are both one time costs for sustainability of a given lifestyle and location providing future independence and safety for the homeowner who participates in accessible home remodeling.
All disability home remodeling or disability bath remodels in Austin must be done considering all the data provided by the client, his or her family, and any caretakers involved. Aging in place design must be carried out by an aging in place specialist who is also a reputable residential remodeling professional. The goal of an accessible bathroom design in Austin is to make the bathroom a safe space for everyone who uses the facilities. Aging in place services and Elder construction techniques use universal design to accommodate wheelchair use and can make the bathroom more comfortable for all generations with or without specific needs.
For additional information about the CAPS program, visit nahb.org/CAPS. For more information about T-Square Company, visit www.tsquareco.com or call 512-444-0097 to schedule a home consultation by a registered CAPS professional.