Handicap Accessibility
Disability Bathroom Remodeling in Austin, Texas
While each ind­ividual will have different needs and wants, there are many ways to make homes more user-friendly or accessible. Replacing bathtubs with showers is one of the most common changes made to accomplish an accessibility remodel. While walk-in tubs are available, a wheelchair usually can't roll into them. Showers, on the other hand, can be used for those with limited mobility as well as those in wheelchairs. A seat is recommended, and an easy fix for added versatility is installing a hand-held shower head. Along with grab bars, a taller toilet can make it easier for those with limited mobility. But be sure to leave enough room around the toilet and sink for the wheelchair.
[previous] [first] [index] [last] [next]
Gallery of Previous Work - Please browse with the buttons above.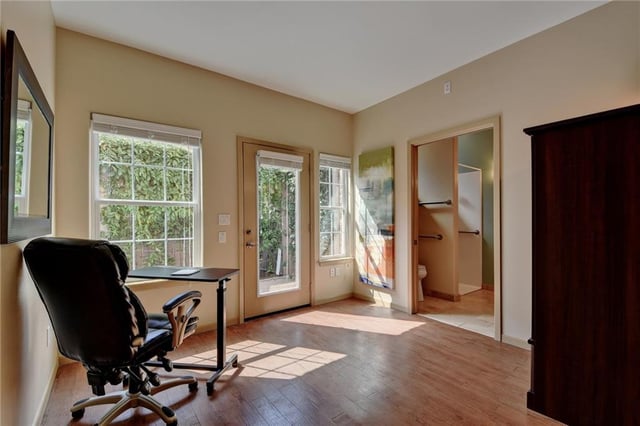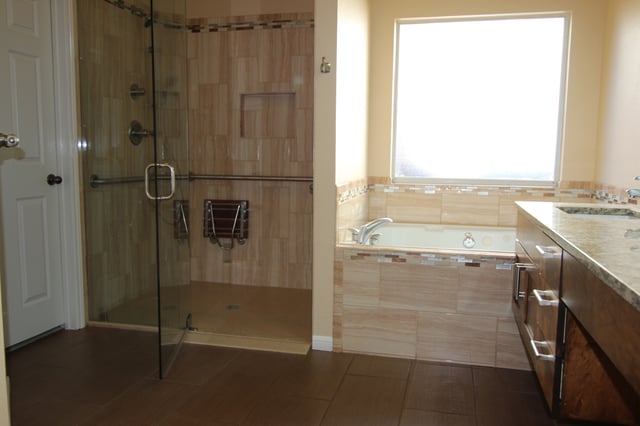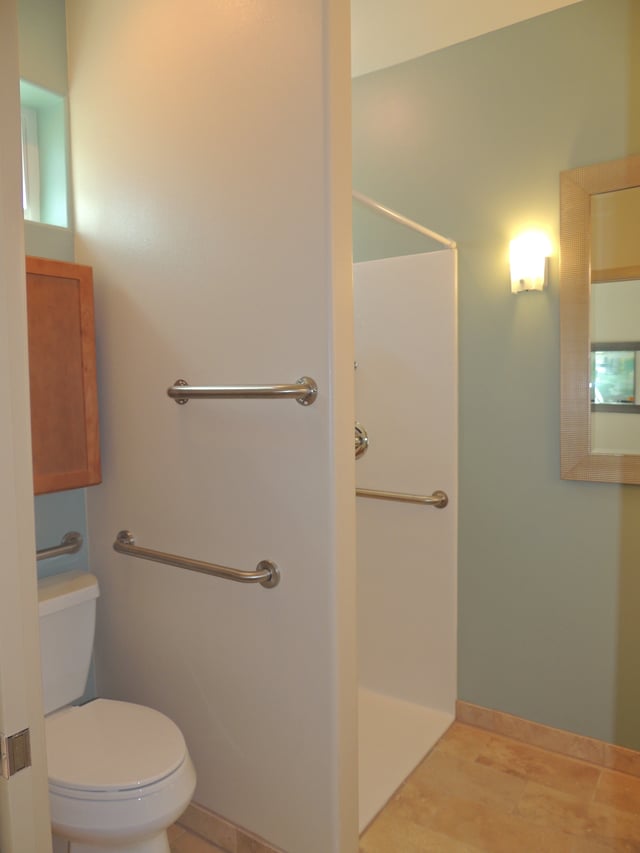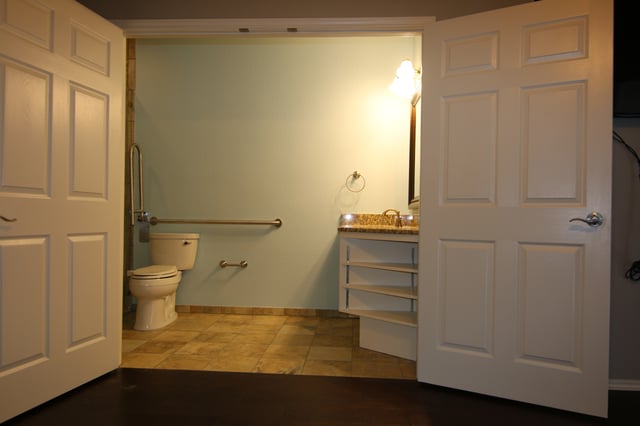 ADA Accessible And Safe Toilet Areas