Austin Tub To Shower Conversions
T-Square Company Is A Residential Building Contractor In Austin, Texas
Custom Walk In Showers In Austin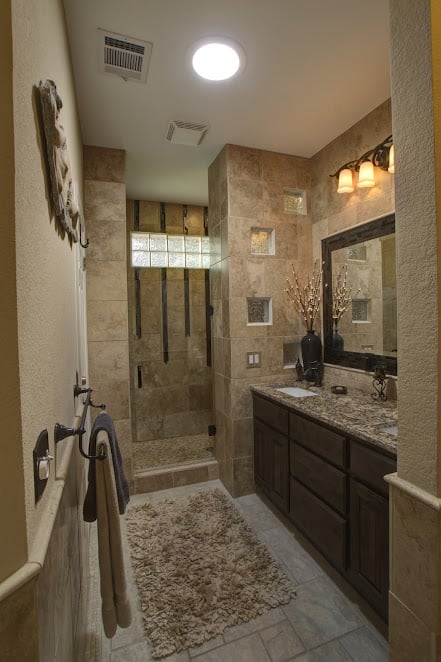 Universal Design/Build Accessibility Projects
Along with aging in place, universal design is becoming more of a household term. Essentially, it's about building or modifying places and spaces—both public and private—to accommodate people of all ages and abilities. More than just an architectural concept, universal design is a win-win for sandwich generation boomers caring for aging parents and their children at home, for grandparents raising grandchildren and great-grandchildren, and for all who are facing the challenges of caring for a loved one with Alzheimer's or other chronic diseases.
Whether your family needs the support now or down the road, universal design features are a good long-term investment for the home itself.
[previous] [first] [index] [last] [next]
Gallery of Previous Work - Please browse with the buttons above.
Custom Tub To Shower Conversions In Austin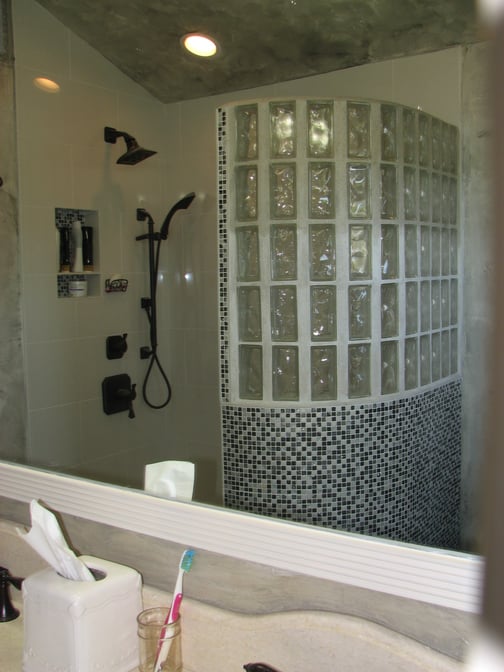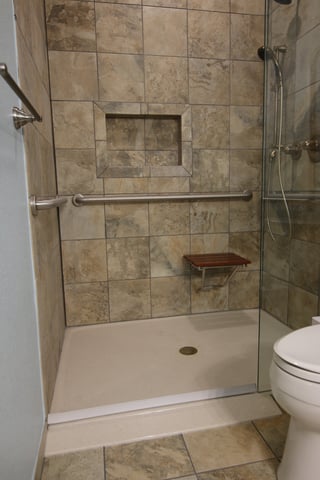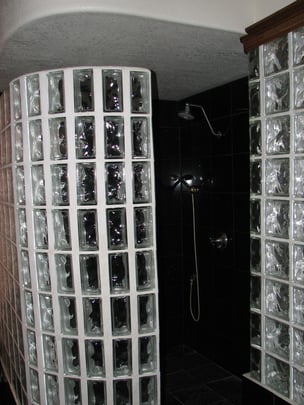 Tub To Shower Conversions In Austin, Texas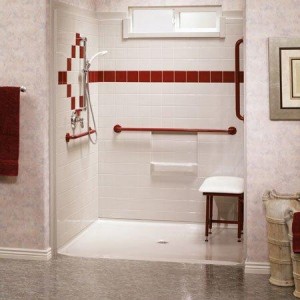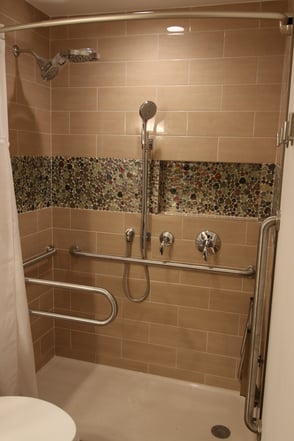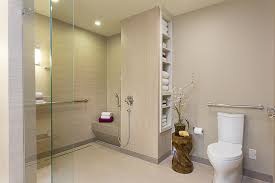 Replacing bathtubs with showers is one of the most common changes made during an accessibility remodel. While walk-in tubs are available, a wheelchair usually can't roll into them. Wheelchair accessible showers, on the other hand, can be used for those with limited mobility as well as those using walkers or wheelchairs. A seat is recommended, and an easy fix for added versatility is installing a hand-held shower head.