Outdoor Entertainment in Central Texas is a Must
Outdoor Kitchens In Austin, Texas
[previous] [first] [index] [last] [next]
Gallery of Previous Work - Please browse with the buttons above.
Outdoor Kitchens and Bars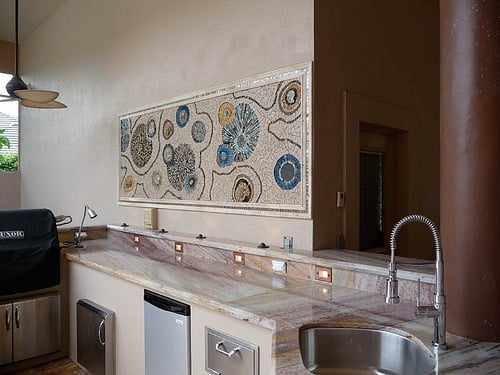 Design Ideas For Your New Kitchen
Start your outdoor kitchen design by making a list of must-have items. These could include a grill, sink, an island, gas cooktop, pizza oven, dining space or a bar.
Whether you go prefab or completely custom, you will need to consult with a contractor for things that include plumbing, electrical or gas lines. The location of things like a grill, appliances and a sink will make a difference in your design and budget. A professional contractor can help you get the most from your budget by positioning your outdoor kitchen for easy access to utilities.