Face Frame or Frameless Construction Techniques with European Hardware A Wide Choice of Door Styles.
We Offer Fine Cabinetry In Austin, Texas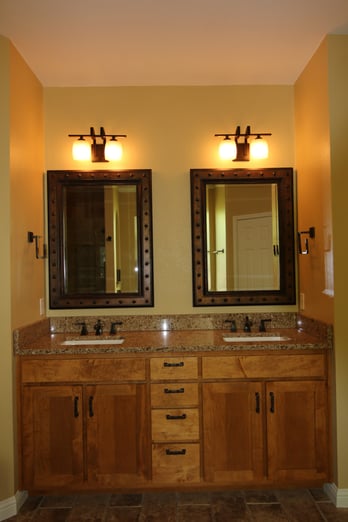 Along with aging in place, universal design is becoming more of a household term. Essentially, it's about building or modifying places and spaces—both public and private—to accommodate people of all ages and abilities. More than just an architectural concept, universal design is a win-win for sandwich generation boomers caring for aging parents and their children at home, for grandparents raising grandchildren and great-grandchildren, and for all who are facing the challenges of caring for a loved one with Alzheimer's or other chronic diseases.
Whether your family needs the support now or down the road, universal design features are a good long-term investment for the home itself
[previous] [first] [index] [last] [next]
Gallery of Previous Work - Please browse with the buttons above.
Fine Cabinetry from Many Types of Wood Species Like Maple, Pecan, Walnut, Oak, Alder, Cherry, or Even Exotics Including Birds Eye, Padouk, or Purpleheart and many others using Many Door Styles
Shaker, raised panel, flat panel, or flat modern doors are available with our custom wooden cabinets built in house.
The Northern Face Frame Style With Arched Raised Panel Doors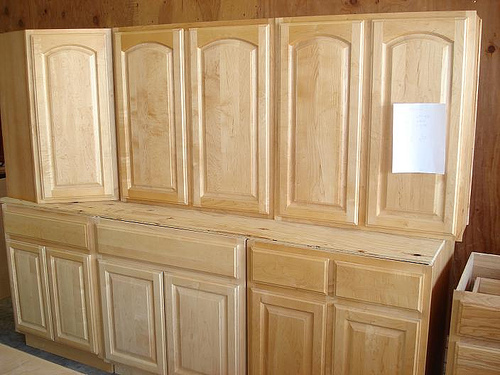 And
The European Frameless Style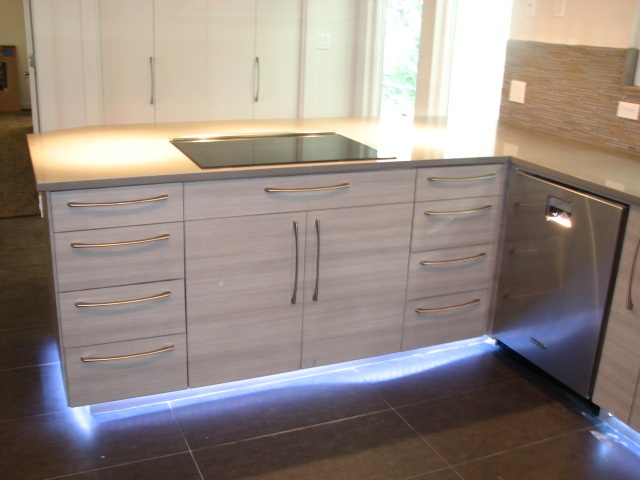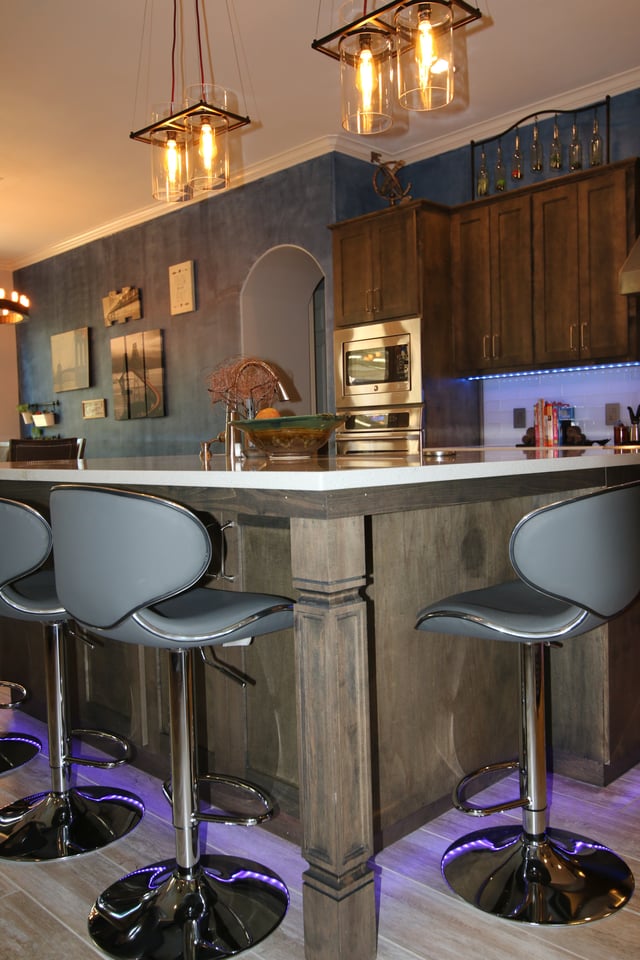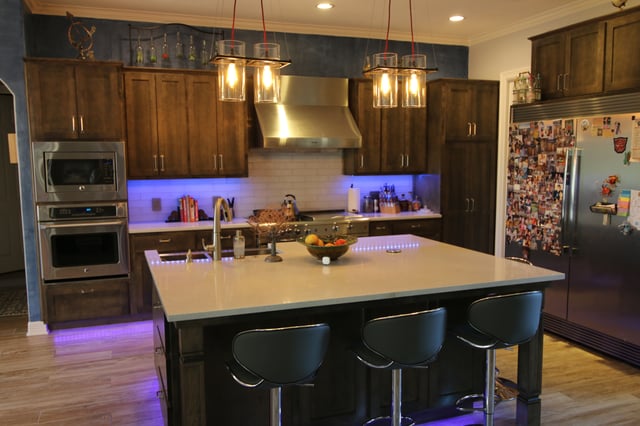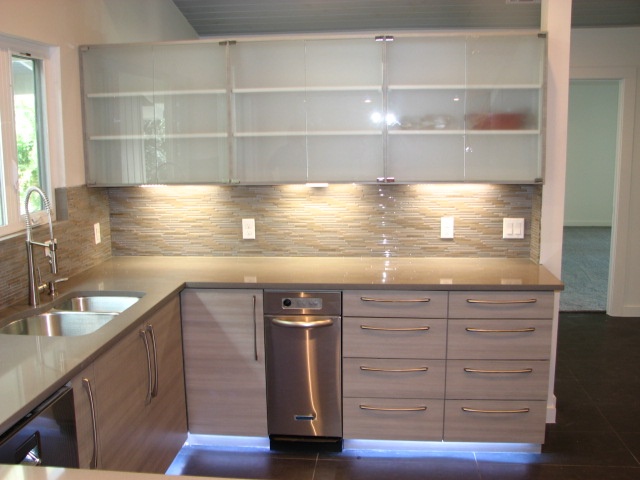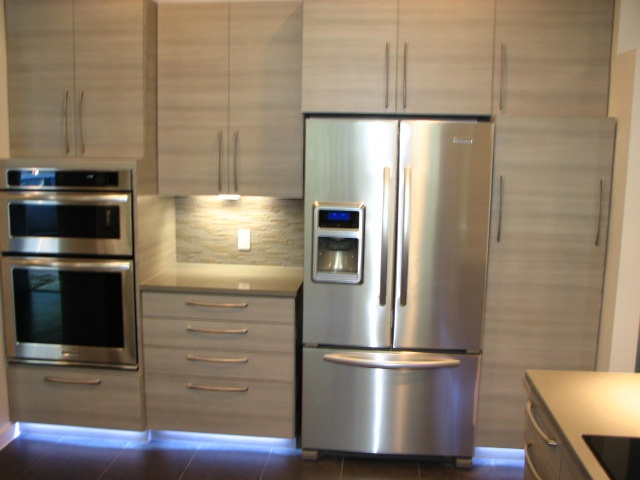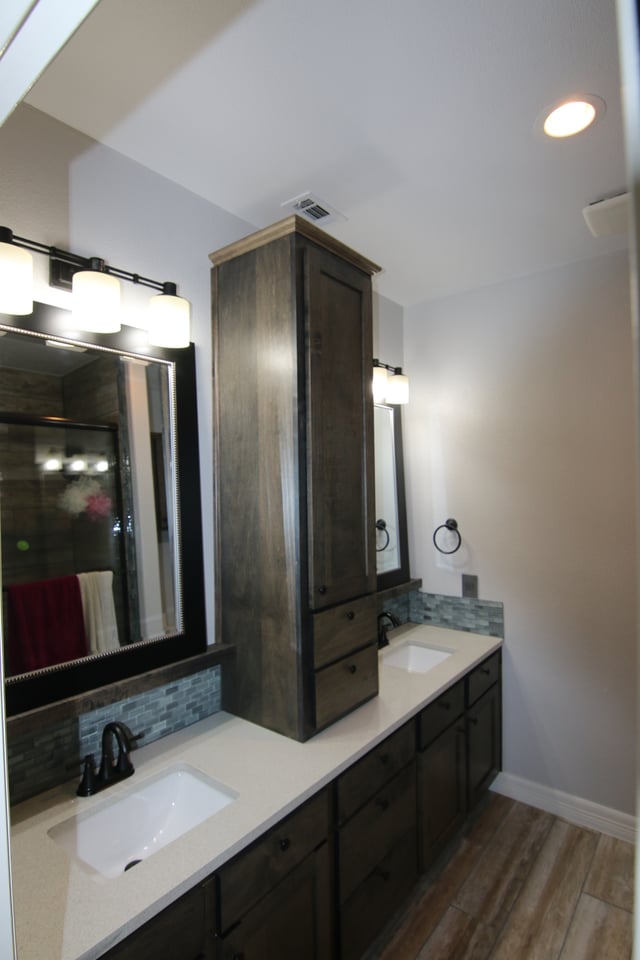 Wheelchair Accessible Home Modifications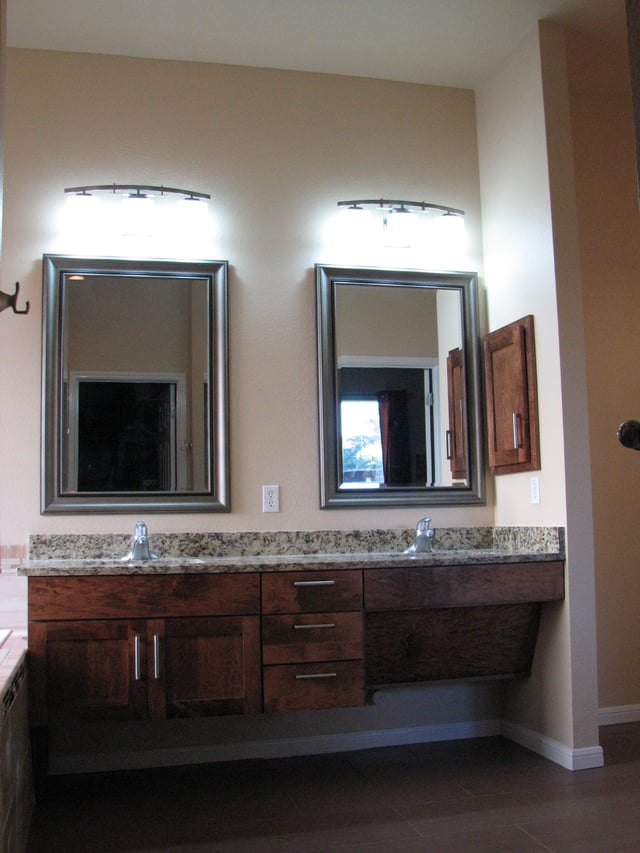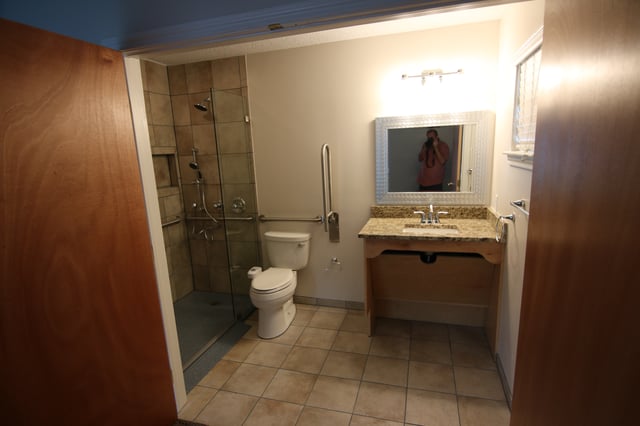 Wheelchair Accessible Kitchens