Aging In Place Services In Austin
Bathroom Remodeling Austin, Texas
Accessible Bathroom Design
We are accessibility specialists. CAPS certified (1636580)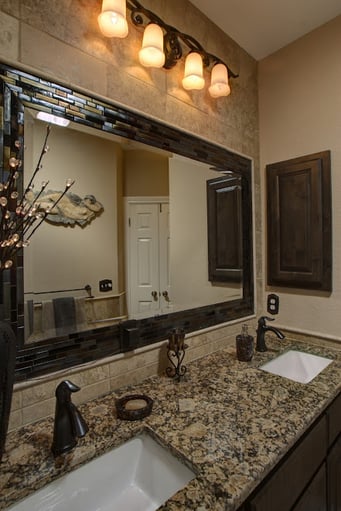 Bathroom Remodeling in Austin, Texas includes:
Design/build custom walk in shower designs or wheelchair accessible roll in showers for aging in place home remodeling!

Let us show you how fine cabinetry like a new custom wooden roll under vanity can provide you with the space you need or the accessibility desired for our physically challenged customers!

Find out how the principles of Universal Design offer a seamless pathway to Aging in Place.

Ask us about our traditional or wheelchair accessible bathrooms.

See how a multi-head shower or therapeutic tub can enhance your lifestyle!

Aging in place home modifications and accessibility issues can be resolved utilizing our nationally registered CAPS certification.




Get the greatest use of your existing bathroom's square footage or add some additional space from an adjacent area. Fill out a contact form anywhere on our site and find out how we can help you fulfill your dreams for Aging in Place by helping you to stay healthy, independent, and safe.